RFID technology has been implemented at an ever-growing number of events over the past 5 or so years and when you delve into the benefits to both event organisers and improvements to customer experience it's easy to see why. If you're deciding if RFID is right for your event, take a look at our overview of the basics in this article.
What is RFID?
Chances are you've already used RFID if you've left the house in the last 40 years. The technology itself isn't new, but the implementation of sophisticated RFID payment systems at events are certainly cutting edge. Zicket's RFID system works through wristbands with embedded chips communicating with mobile devices to facilitate numerous functions, most notably payments.
In short, RFID technology at events allows for fast, secure, cashless payments with a host of added benefits.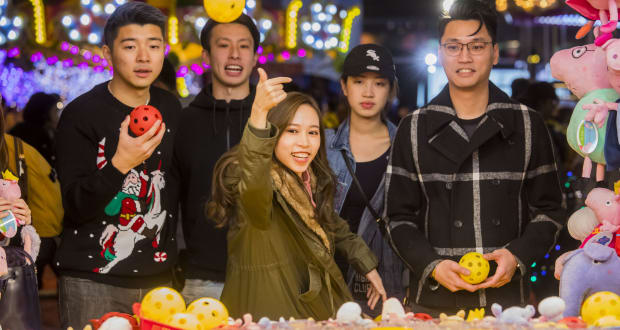 The key features of RFID
RFID is not network reliant - Contrary to what you might expect, successful operation of an RFID system at your event is not reliant on a stable network connection meaning we can guarantee 100% uptime.
In-depth reporting - Using RFID allows you to gather a vast amount of information about consumer behaviour at your event. For example, you will be able to track customer spending from top-up, to food vendor, to bar, to merchandise stand, to bar again and so on. Extrapolate this out over all of your attendees and you will get a clear picture of consumer behaviour from which you can base key decisions for your next event. You can also track your inventory and sales in real-time during your event which unlocks a host of benefits for you, your team and your customers, such as ensuring stock is replenished before it runs out.
Reduced transaction time - A quick and easy input of the customer's order on the mobile device by the vendor and one tap of the customer's RFID wristband and it's transaction complete. No fumbling around for change or cards and no learning the ins and outs of a clunky POS system. Reduced transaction time of up to 18 seconds per customer with RFID of course means shorter queues which can encourage increased consumer spending and promote social distancing at events where it is required.
Reduced infrastructure - Our RFID system runs entirely on compact, battery-powered mobile devices meaning it requires no additional infrastructure to operate.
Full training in dual languages to ensure all staff are confident and comfortable with the system - Prior to the event, your whole team will receive an in-depth but digestible training from the on-site Zicket team. This combined with the easy-to-use nature of the RFID system ensures smooth running throughout the event. On-site support is also available throughout your event.
All food & beverage outlets and merchandise stores could provide the guests with a quick 'one step', 'one tap' transaction by using the branded zicket card. The technology was easy to use and most of all simple to teach catering staff how to use, plus to have the onsite zicket team to provide support when needed. I would have no hesitation to reuse the zicket system at similar events in the future.

Warwick Jones - Director Events, Sponsorships & Citizenship, Societe Generale
Three reasons why RFID can take your event to the next level
Security - Fewer cash transactions means less chance of cash being lost or stolen.
Speed - Faster processing of transactions means you will require fewer team members, which of course means a reduced wage bill.
Spend - The average spend per head when using a contactless device is on average 16-35% higher compared to a standard non-RFID transaction.
If we've piqued your interest with this quick-fire overview of RFID and you'd like to know more, download our one-page deck here. It contains everything you need to know, including contact information for our team who are ready and on hand to help you plan the perfect tailor-made solution for your event.