Through a reputation for successful major event delivery, Zicket.co (TTCL) aims to enrich both clients and customers event experiences through innovation and technology.
'We empower clients and deliver best-in-class technology solutions for event management and event operations'
To meet the rapid and varied demands of the growing GEG Group, Zicket enlisted the best ticketing system in Hong Kong & the best RFID system for events in the world to create a full spectrum, white-label solution for internal and external properties.
Launched in August 2018 at the Hong Kong Observation Wheel, Zicket quickly amassed key clients & events and racked up impressive operational numbers to become one of the top ticketing & RFID service providers in Hong Kong.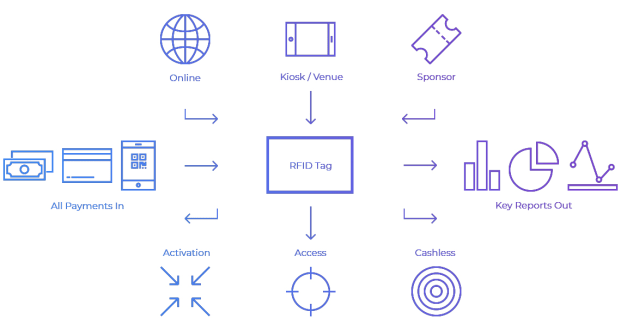 Over a 20+ year career in Live Media & Entertainment across Asia-Pacific, I have been in and around ticketing & event technology working with a number of key providers in the region and beyond. On launching the GEG Group and aligning our carnival business with the Hong Kong Observation Wheel, Marketing and Sponsorship businesses and introducing our properties across the region to Singapore and China, it was apparent that we required a full-time Ticketing & Event Technology partner who would enable this continued growth. Unfortunately, we couldn't find a full end-to-end solution which offered everything the group needed across all of its properties which is where the idea of Zicket was born. We have built a team of event experts and aligned multiple technologies to offer a full-service solution which can be deployed in a modular and tailor-made fashion to events and venues of all shapes and sizes. We believe we have the best solution on the market today and are delighted to now offer Zickets' systems and services to the mass market. With the success since the start of the company just one year ago. We believe we have created the best offering in Asia-Pacific, which can really help take your event to the next level. Onwards.

Michael Denmark, Executive Chairman