Intro
In December 2022, Zicket was invited to deliver a tailored RFID solution for an event in the UAE for the first ever time. In this article, we will take a look at the event, the solution, and the results. We couldn't be happier to have been a part of our first-ever event in the UAE and look forward to many more exciting projects in the Middle East in the future.
The Client
DXB Live is the fastest-growing events agency in the Middle East. They specialise in any kind of event - conferences, music festivals, trade fairs, art exhibitions and more. Established in 2005, they have continually grown and expanded over the years transforming into one of the region's most comprehensive events service providers, seeking to engage, amaze and deliver.
The Event
In December 2022, DXB produced a mesmerising Christmas attraction for families in Abu Dhabi. The event, Winter Wonderland, offered a host of fun family activities including festive movie screenings, an ice rink, a snow slide, a giant snow globe and much more. Entry was free and there was no shortage of entertainment, market stalls, and activities to enjoy. The festive market was a great opportunity for local businesses to promote their brands to the crowds that descended onWinterWonderlanddaily throughout December. We couldn't have been more excited to get to work on this fantastic event, and it was an honour to play a key role in the event's execution through our best-in-class RFID payments service.
Challenge
We were given a relatively short timeframe to plan and deliver the RFID solution for this event, particularly given that this was our first time working in the region. Always enthused by new challenges, the Zicket team quickly formed a strong close working relationship with the client and created a constant line of communication across multiple timezones to ensure we covered every necessary detail. Having provided RFID payment services to events all over the world, we're always confident in our ability to execute the delivery of a tailored solution for any event. That being said, with this being such an iconic event and our first in the region, we were particularly careful to leave no stone unturned.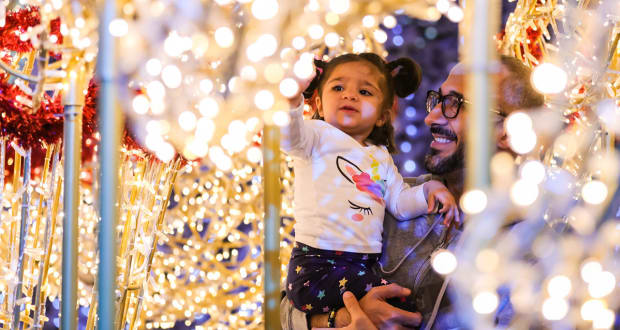 Solution
The Zicket operations team were on hand working closely with the event team in the lead-up and throughout the duration of the event to ensure the RFID system ran smoothly. Thanks to our live reporting feature and online top-up function, the client was able to stay constantly up to date with what was happening around the event and had real-time access to invaluable granular data with which they could gain insights into customer behaviour and make key operational decisions. The operation was fluid from start to finish and helped to deliver outstanding results for the client.
Results
Winter Wonderland received overwhelmingly positive feedback from attendees, and the client was extremely happy with the RFID solution. As always, the solution facilitated reduced transaction times, data-driven decisions, advanced top-ups and more. All of these RFID benefits contribute to increased efficiency and help to maximise revenue. We look forward to working with DXB Live again and continuing to expand our operation in the Middle East.